About MMAR 2019

Lecture-only Schedule (timetable with paper titles)
MMAR 2019
The 24th International Conference on Methods and Models in Automation and Robotics is an annual conference that will take place in Międzyzdroje, Poland, between Monday, 26th August and Thursday, 29th August 2019.
Conference proceedings
The conference program and abstracts will be published as a booklet with an ISBN. Full papers will be published on an accompanying USB.
As in the previous years, the proceedings of the conference will be submitted for review and approval for inclusion in the IEEE Xplore® Digital Library.
The paper upload site is available at: https://www.epapers.org/mmar2019
MMAR 2018
The proceedings for MMAR 2018 are available in the IEEE Xplore® Digital Library.
The proceedings for MMAR 2018 has been submitted for inclusion in the CPCI (Web of Science), we are awaiting decision.
MMAR 2018 Young Author Prize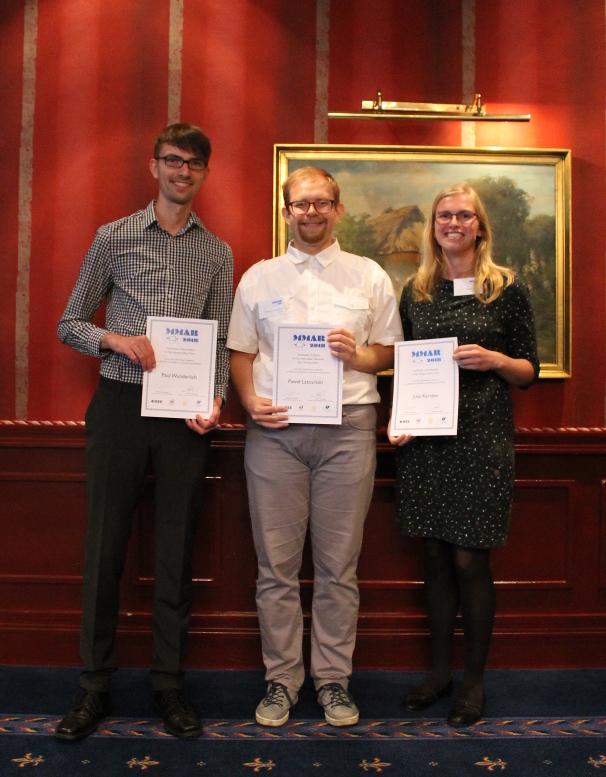 A total of 34 entries were submitted for the Young Author Best Paper competition this yeara. The IPC nominated for the prize Ms. Julia Kersten of the University of Rostock, Mr. Paweł Latosiński of the Lodz Technical University and Paul Wunderlich of the OWL University of Applied Sciences. The main prize went to Mr. Paweł Latosiński from the Lodz University of Technology for the paper "Sliding mode control with time-varying switching hyperplane for data transmission networks".
IEEE Xplore Direct Links
MMAR 2018, MMAR 2017, MMAR 2016, MMAR 2015, MMAR 2014, MMAR 2013, MMAR 2012, MMAR 2011, MMAR 2010
Web of Science
MMAR Conferences 2010-2017 are indexed in the Web of Science under search term (Publication Name):
INTERNATIONAL CONFERENCE ON METHODS AND MODELS IN AUTOMATION AND ROBOTICS
Organised by